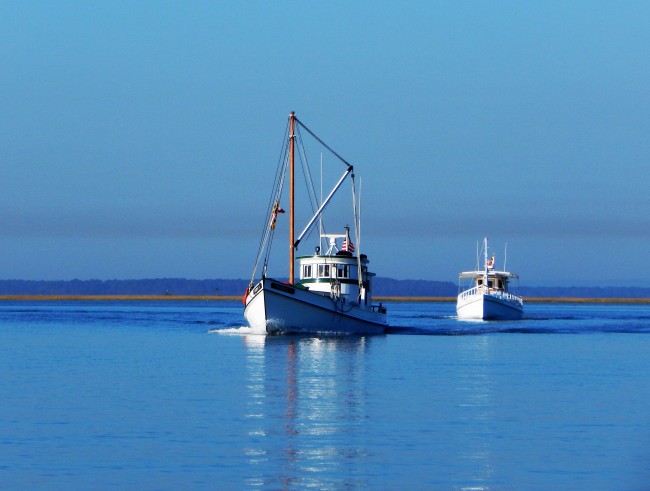 For boaters the term alone arouses the senses and yearning for adventure. Just say "ICW" to a friend and listen to them either say they had always wished to make the trip or will regale you with stories of their time afloat.
The Atlantic ICW (AICW) is a protected, inland waterway that spans the entire length of the east coast–more than 1100 miles–from Norfolk, VA, to Key West, FL. It's a vital artery for recreational, commercial and military vessels, and although it is often referred to as "the ditch," what awaits far exceeds that unimaginative name. And don't forget there's a Gulf ICW (GICW) and a New Jersey ICW (NJICW), as well.
Boaters choose to travel along the ICW for a variety of reasons. Some seek new encounters and adventures, while testing their boating mettle and learning new skills. Snowbirds in all manner of vessels move en masse north and south with the seasons. Delivery captains and barges use the AICW as the safest route to avoid offshore passages and Diamond Shoals at Cape Hatteras. Whether working or for pleasure, the pace is whatever you want it to be.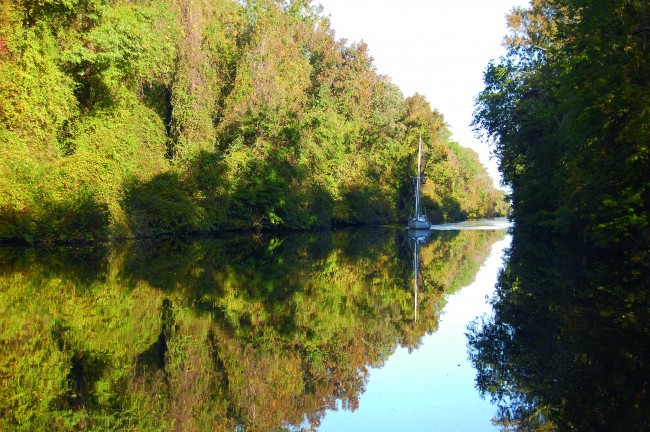 A trip on the ICW is always an adventure and offers a little of every type of cruising. In the first 200 miles headed south from Norfolk you pass charming waterfront towns; cross large, open rivers and sounds; motor through narrow cuts and canals that truly are man-made ditches; and bypass a sandy, natural inlet at Beaufort, NC. Be sure to pack binoculars and a field guide and keep a sharp eye out for Bald eagles, osprey, otters and owls and–as you proceed south–pelicans, manatees and even the occasional alligator or crocodile.
"Doing the ditch" can be a solitary or a social affair. In some areas, you can go for miles without seeing another soul along the tree-lined riverbanks, sometimes within a stone's throw of I-95 or other major highways. The only sounds you may hear other than the putt-putt of your engine or far-away traffic is the occasional splash from curious dolphins or a loud "squawk" from a passing heron. There's nothing like watching the sun melt into the water or sink behind the trees while holed up in a snug anchor. And sleep is definitely better with the gentle lapping of water on the hull and a soft breeze wafting through the overhead hatch.
Conversely, you can choose to tie up at a marina where the shared experience often leads to "docktails" and a discussion about the day's run. This usually culminates in an outing to a local restaurant, where you can experience some of the freshest seafood possible. (Chances are it was caught that day and offloaded while you were tying up.) After a nightcap on the dock, it's off to your cozy berth to prepare for the next day.
How far will you go? What will you see? That's the "magic" part…You just don't know until you go.
Lewis Carroll summed it up well: "In the end, we only regret the chances we didn't take, relationships we were afraid to have and the decisions we waited too long to make."
Purchase a Print Waterway Guide Atlantic ICW Edition or a Print + Digital Atlantic ICW Subscription.