What cruiser doesn't enjoy the sense of accomplishment that comes from crossing their own wake? Cruisers love loops…It's an efficient way to see the most stuff and adds gravitas to your itinerary. When cruising various parts of the ICW and the East Coast, there are all sorts of loops. There's the Down East Loop and the Albemarle Loop. You can loop your way around Chesapeake Bay or try the Triangle Loop in New York. And, of course, there is the ultimate loop: The Great Loop.
Great Loopers will often add The Bahamas as a destination along the way. But I propose a more radical plan: a Bahamas Loop.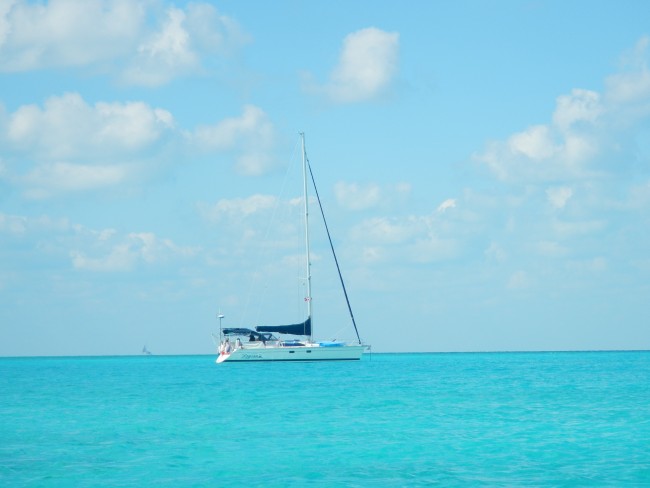 When my wife Lucy and I first headed to The Bahamas on our sailboat, we heard so many great things about so many places that we wanted to see it all. (Foreshadowing: We still haven't succeeded!) Applying our time-tested looping strategy, we plotted a route to cover a lot of ground in a limited amount of time. We hit all of the major cruising spots, and we didn't have to backtrack even once.
Like any big trip, you'll need a timeline. We completed this itinerary between January and June. If you want to make the entire loop as described below, plan on at least four to six months of leisurely cruising. If you have less time, reduce destinations. Each region in The Bahamas is unique with slightly different landscapes and slightly different vibes. The Bahamas Loop is the perfect introduction to the flavors of each island.
1–Bimini
Bimini is only about 50 miles east of Miami, so it makes a natural landfall point. The first boom came to Bimini with the arrival of bootleggers in the 1920s, and the fishing was made famous by Ernest Hemingway. Today, new resorts and casinos are popping up, and the island is experiencing another boom. If the weather is calm, there are some great snorkeling sites and beaches to explore. We find the anchorage options a bit limited around Bimini, so we prefer the marinas here, especially for our initial check-in.
2–The Berry Islands
The Berries don't appear on many itineraries, which is precisely why we made it a point to check them out. This quiet chain of islands has some of the most beautiful beaches that we've found anywhere in the islands. Many of these islands are privately owned by individuals or cruise ship companies. The waters in between are gorgeous and Great Harbour Cay is a beautiful stopover. Don't miss hiking to the blue hole on Hoffmans Cay or visiting Flo's for some island grub!
3–Nassau
After so many days away from civilization, brace for some culture shock upon arrival at Nassau. Once dubbed the "Pirate's Republic," Nassau is no longer quite that rowdy. But it is the biggest city The Bahamas has to offer, and it still hosts lots of colonial history to explore. Inside Nassau Harbour, you'll find a plethora of marina choices. The harbor is protected to the north by Paradise Island, which hosts the massive Atlantis Resort and Casino.
4–The Exumas
The water in the Exumas is the stuff of postcards. "Gin-clear" barely describes it. You can drop your anchor in 20 feet of water and watch the sand settle around it as if looking through glass. It's very likely that if you keep watching it settle to the bottom, then you'll see a nurse shark or sea turtle swim over to check it out. Headed south, you'll want to plan time to explore the Exuma Cays Land and Sea Park. There are no services here–no groceries, fuel, docks and even the cell service is spotty. But it's an absolute paradise. You've likely heard of other noteworthy spots in the Exumas such as Staniel Cay, Black Point and Little Farmers. All are small-town Family Islands that many cruisers return to year after year. In between, you will find miles and miles of sandbars, pristine beaches and crystal-clear water.
5–George Town
Before my first visit to George Town, I had heard stories about the poker games, beach volleyball, the Chat 'n Chill and the various other nightly happy hours. So I was surprised to discover quiet anchorages, secluded beaches, hiking trails, snorkeling and dolphins. George Town is also a great base for exploring the southern Bahamas. Places like the Jumento Cays have few protected anchorages or marinas, but you can base out of George Town and hop back and forth when the weather allows until you're ready to head north.
6–Long Island
Two spots along the west coast of Long Island are strategically placed for exploring–Salt Pond and Calabash Bay. Salt Pond, on the shores of Thompson Bay, is George Town on a microscale. The community boasts a lovely grocery, a well-stocked hardware store and Tiny's Hurricane Hole, a beachside cruiser hangout on the shore of Thompson Bay. Calabash Bay, on the north end of the island, is ringed by one of the most beautiful beaches in The Bahamas that is protected by coral reefs.
7–Cat Island
If you thought Long Island was relaxed, wait until you pull into tranquil and beautiful Cat Island. Spend a day in New Bight and hike up The Bahama's highest hill, Mount Alva, to the Hermitage. This tiny monastery was built by the famed Father Jerome, who toured The Bahamas building churches.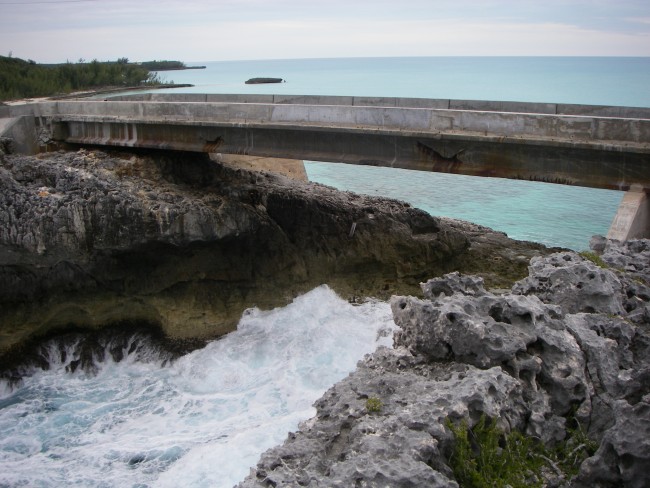 8–Eleuthera
Long and skinny Eleuthera is a world-class getaway destination. The most popular spot is Harbour Island. It's located on the east coast and is a bit of a challenge to get to by boat. Local pilots are available to help you navigate the treacherous reefs here. Headed north along the west coast, you'll pass several settlements that beg to be explored. Don't miss Rock Sound, Governors Harbour, Hatchett Bay or Spanish Wells.
9–The Abacos
A day-long passage across deep water will bring you to Little Harbour on the southern end of the Abaco Cays. The Abacos are one of the world's true cruising gems. Many small outer cays, each with beautiful and unique communities, amazing beaches and coral reefs, lie just a few miles off of the central hub of Marsh Harbour on Great Abaco Island. In between is the protected Sea of Abaco, which is calm and welcoming in nearly all conditions. You can island hop here to your heart's content, and everything is just a few hours sail away from somewhere completely different.
And there you have it. In one big loop, you can cover all the top cruising destinations in The Bahamas. Did you see it all and do it all? Not even close. There are a lot of islands out there, and they're just waiting for your visit.
Purchase a Waterway Guide Bahamas 2023 Edition or a Print + Digital Subscription to help you navigate The Bahamas Loop.
Be sure to check waterwayguide.com for up-to-date information on fuel, marinas and facilities here since the entire area is still in the process of rebuilding after being hit by Hurricane Dorian in 2019.
Capts. Matt and Lucy Claiborne are the Waterway Guide's senior Bahamas cruising editors. They travel and live aboard their 38-foot Cabo Rico Dulcinea, spending winters in The Bahamas and summers exploring the East Coast.