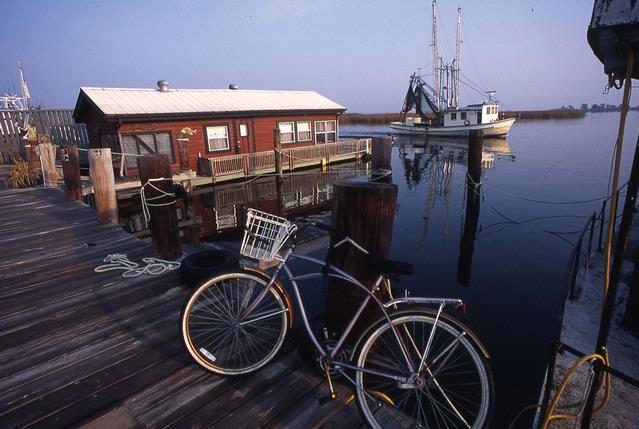 This Waterway Guide Preferred Destination is just two hours south of Florida's capital (Tallahassee) and remains a remote and quiet family-friendly destination famed for its fresh seafood and shell-rich white sand beaches. There's never been a better time to visit Florida's "Forgotten Coast."
The Apalachicola River and Bay is one of the most ecologically diverse systems in the United States. Many of Apalachicola's wide tree-lined streets are graced by picturesque homes from the nineteenth and twentieth century. Over 900 historic homes and buildings are listed in its extensive National Register District.
Where to Dock
Battery Park and the City Marina features multiple launch ramps, slips, a fishing pier and a great playground. Scipio Creek Marina offers dry boat storage, pump-out station, ship store, slips and shower facilities. Water Street Hotel & Marina has supplies and ice, boat cleaning, bathhouses, pool access and on-site parking. Apalachicola Marina, Inc. accommodates vessels up to 100 feet and provides a ship store, ice, non-ethanol fuel and diesel.
A Beachcomber's Paradise
The white sand beaches of St. George Island are often littered with shells, including oysters, scallops, arks, cockles, carditas, and boat shells. On other days sponges are everywhere – gnarly and twisted Dead Man's Fingers, basket sponges, or vase sponges. Then there are starfish days when symmetric sea stars cover the beach. St. George Island State Park has nine miles of pristine shoreline, majestic dunes, a bay forest, sandy coves and salt marshes. Spend the day exploring a series of hiking trails, boardwalks and observation platforms.
Go Geocaching for Modern Treasures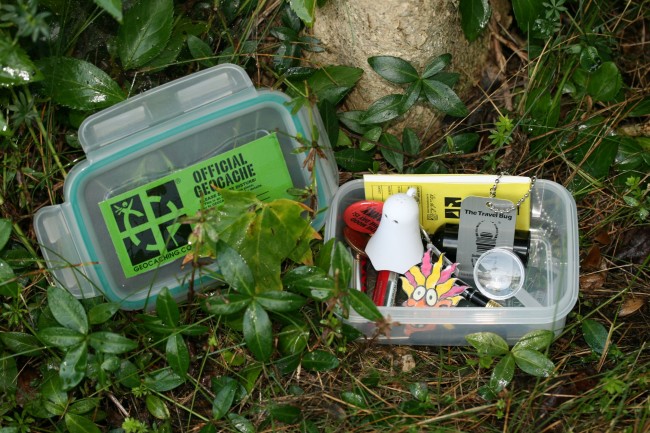 Franklin County is also famous for geocaching adventures. Geocaching sends seekers on a treasure hunt for containers of trinkets and prizes. Participants use a smartphone, GPS, or other navigational techniques to locate containers called "geocaches" or "caches." There are more than 200+ geocache sites along the coast between Alligator Point and the western edge of Franklin County—including Bald Point State Park on Alligator Point and St. George Island State Park.
Casting Call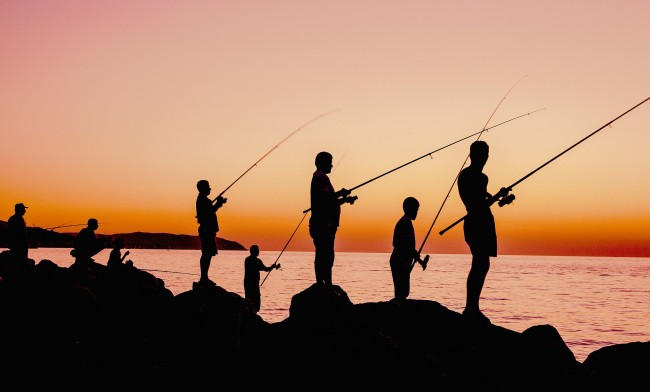 Fishermen are a part of the beach culture and reel in whiting, trout, redfish catfish. Don't be surprised when you pull in a small shark – maybe a little hammerhead or a sand shark. They are an accepted and respected part of the Gulf community. Female sea turtles nest on the beaches starting in May, and hatchlings are out of their eggs by the end of October.
Annual Florida Seafood Festival
For many, Apalachicola means oysters. The Bay once supplied roughly 10% of all the oysters consumed in the U.S and 90% to the state of Florida. The Annual Florida Seafood Festival each November offers these delicacies along with plenty of other seafood and fun during the two-day event.
Food for Thought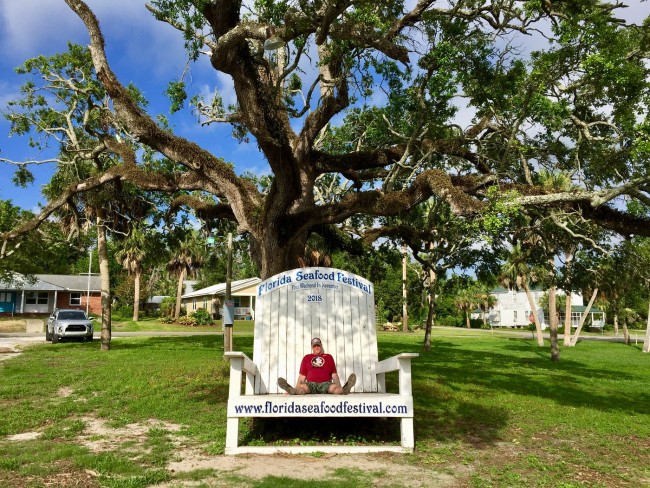 Local restaurants are one of the main reasons to visit here. The Owl Café is a downtown favorite when the Southeast Bonanza Society holds a fly-in lunch. The Franklin Café at the Gibson Inn is also popular, as is the Oyster City Brewing Company's brew pub nearby. The Up the Creek Raw Bar is recommended by locals and Apalachicola Seafood Grill, established in 1903, is famous for the "world's largest fish sandwich."
Lighthouse Museum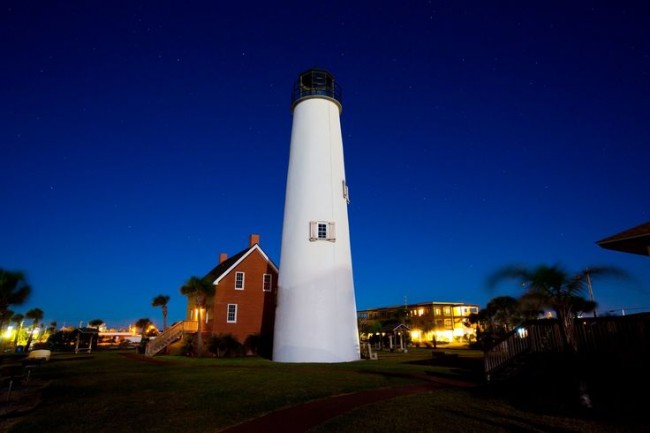 The 79 foot St. George Island Lighthouse now stands proudly in the center of St. George Island with exhibits that recount the history of the islands, keepers and their families, and the maritime culture of the region.
See you out there...