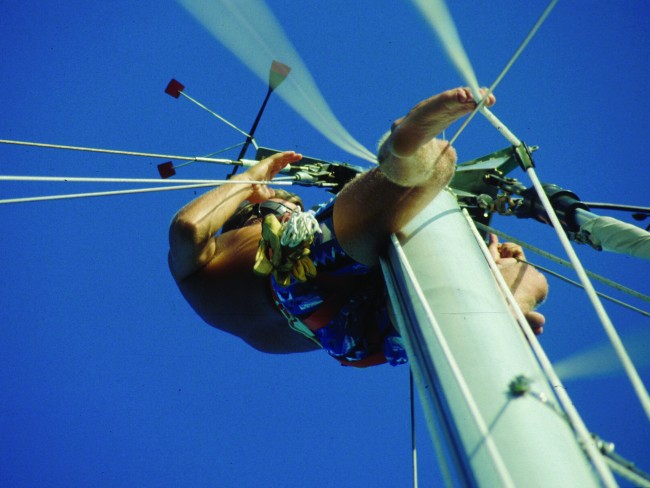 Climbing a sailboat mast can be unnerving, to say the least, but modern devices offer greater peace of mind.
One of my least favorite jobs aboard a sailboat is going up the mast. I'm not fond of heights, but that's not the worst of it. Even at the dock the boat tends to swing about, and the higher the mast, the worse it gets. As you ascend, banging feet and thighs against the mast and rig is likely to leave some bumps and bruises as souvenirs from your journey skyward.
Traditionally, the method for going up the mast has been in a bosun's chair – a wooden plank attached to a rope bridle – something that I've never felt that safe in. Thankfully, there are alternatives that have come onto the market. These use techniques and similar equipment to those used in traditional climbing but allow the user to climb unassisted and not require on the skill and attentiveness of a crewmember manning a winch at deck level.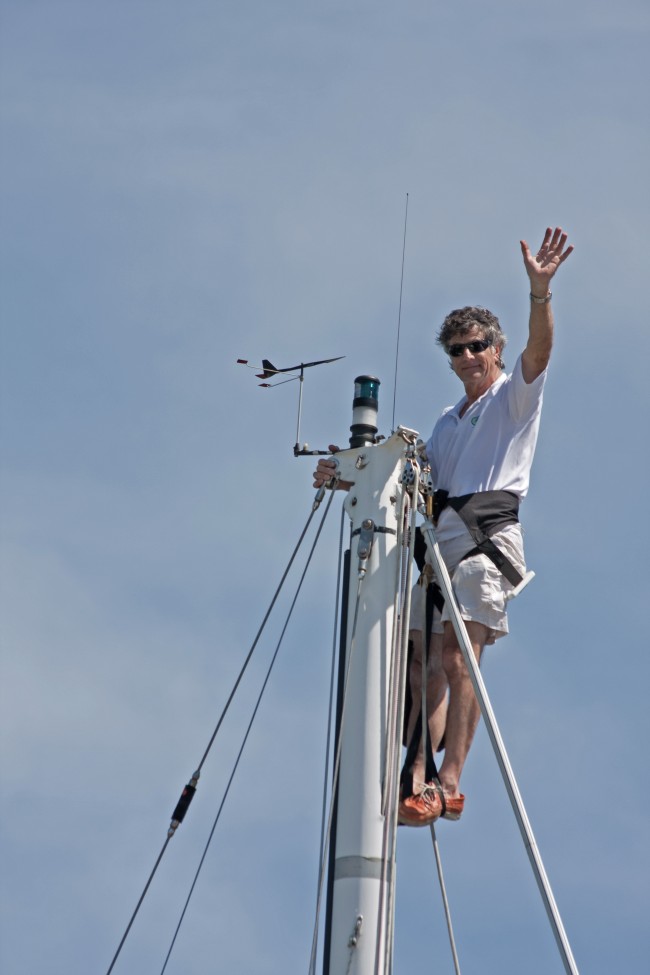 One of the most popular is the ATN Mastclimber, which utilizes a bosun's chair and a pair of foot loops attached to a couple of ascenders. To use, a line is made off fast near the base of the mast and winched tight, the ascenders clipped on, and by alternately transferring your weight from foot straps to seat, the ascenders are slid up the rope. Descending is a reversal of the procedure. If you see it in action, it looks simple, but it does require a fairly high level of fitness to use, particularly if the mast is tall.
One boat I owned had a fixed set of mast steps, probably the ultimate in ease of use being fixed in place and ready at a moment's notice. But they add windage aloft and are apt to catch an errant halyard or flapping spinnaker.
I had the chance to try another option: Yacht Mast Ladder by Kinleven Marine is a cross between a traditional rope ladder and fixed mast steps. The ladder is made to measure depending on the height of your mast. With the main sail removed, the ladder guides slip into the sail track and are hoisted to the masthead. The user then simply has to climb to the required height at their own pace.
No matter which option you choose, for peace of mind, wearing a safety line is still a good idea.
ATN
https://atninc.com/atn-mastclimber-sailing-equipment.shtml
Yacht Mast Ladder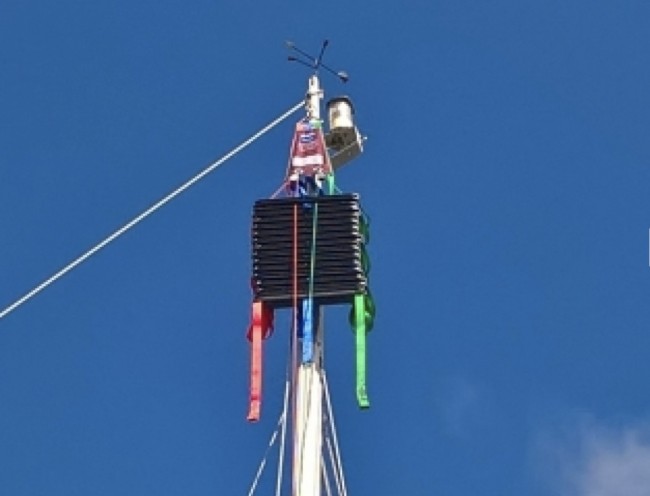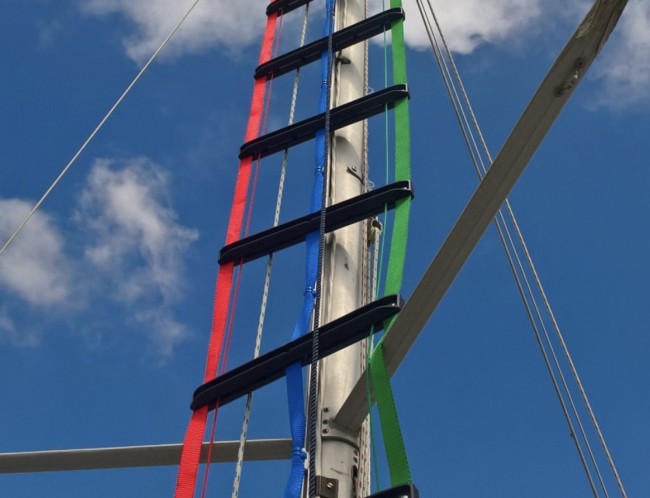 https://kinlevenmarine.com/yacht-mast-ladder
This article was reprinted with permission from BoatU.S. Magazine, flagship publication of the membership organization Boat Owners Association of The United States (BoatU.S.). For more expert articles and videos to make your boating, sailing, or fishing better, visit BoatUS.com.