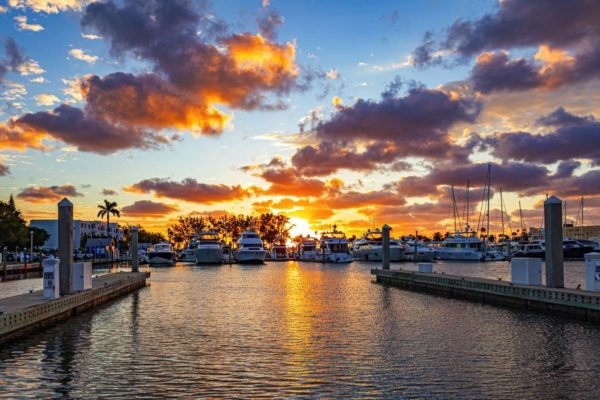 Dallas, Texas – Suntex Marina Investors, LLC (Suntex), the premier owner and operator of best-in-class marina properties has made a stunning string of acquisitions, partnerships and property improvements this year including its first at the Jersey Shore.
Suntex has been busy for months generating a noteworthy number of facilities with a portfolio that includes marinas located in Arizona, California, Florida, Georgia, Illinois, Iowa, Kentucky, Maryland, New Jersey, New York, Oklahoma, Texas, Tennessee and Virginia.
Suntex acquired Key Harbor Marina in Waretown, New Jersey, a full-service marina that can accommodate boats up to 65-feet and offers 260 in-water slips as well as dry storage options.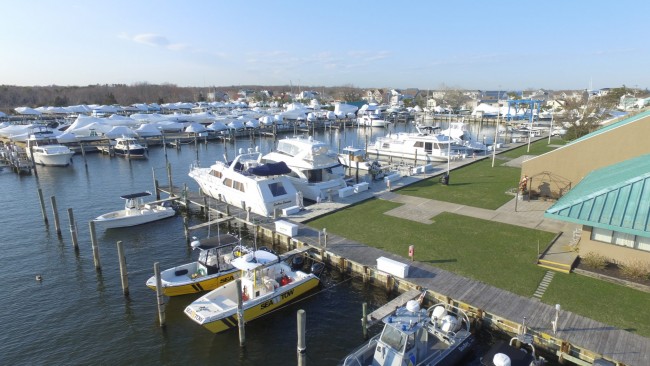 "The New Jersey boating market has shown consistent demand that has only grown stronger over the past several years," said Bryan Redmond, CEO, Suntex Marinas. "The Jersey Shore also is continuing its run as one of the nation's hottest second-home markets. This high demand and growing population create a market ripe for the exceptional service Suntex properties are known for." With easy access from the major New York City and Philadelphia metropolitan areas, Key Harbor is located along New Jersey's iconic "Jersey Shore", which boasts approximately 130 miles of Atlantic coastline.
The Bay provides access to both the Barnegat and Manasquan Inlets and is home to several boatable parks and dock and dine options. Key Harbor is in a sheltered basin with wide channel access into Barnegat Bay.
Then came the acquisition of Garrison Bight Marina located on Key West in the Florida Keys.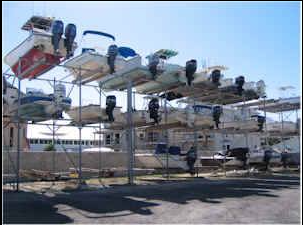 The only full-service marina on the island of Key West with dry storage, Garrison Bight offers direct access to the Atlantic Ocean and Gulf of Mexico.
"Our plans include a complete remodel of the property to make it one of the best in the entire Florida Keys," according to Sam Chavers, Senior Vice President, Operations, Suntex Marinas.
The property is on the north side of the island with close proximity to hotels, shops and restaurants. With indoor and outdoor storage, a fuel dock, ship store, and a full-service department, the property also offers guests waterside dining at Thai Island with the largest menu of any Thai restaurant on the island and a large deck overlooking the marina.
The Marina consists of approximately 20 wet slips and 213 dry slips, and the property is the only dry stack operation on Key West.
Suntex also joined forces with the established marina management company, Westrec Marinas.
"Years ago, we realized the many synergies between Westrec Marinas and Suntex," said Bryan Redmond, CEO, Suntex Marinas. "Westrec Marinas' vision of offering the best in customer service and amenities, along with a memorable experience out on the water, align perfectly with our vision. The most rewarding part of this merger is knowing we now have added another whole network of marinas who share our core values and together we are poised for a fantastic future."
Westrec Marinas provides professional management services to its properties, affiliates and clients. Founded in 1987, Westrec owns and manages marina facilities located both in fresh and salt-water environments, handling vessels ranging in size from personal watercraft to megayachts.
Management strategies unique to Westrec have been incorporated into its corporate philosophy throughout Westrec's history. Customer service, its most important product, has remained a core company value since day one.
Sunset Harbour on the South Shore of Long Island, New York is another incredibly well-situated marina acquisition that took place this year. With direct access to the Great South Bay and one of the most popular boating destinations in the New York area – Fire Island this was a feather in Suntex's already remarkable cap.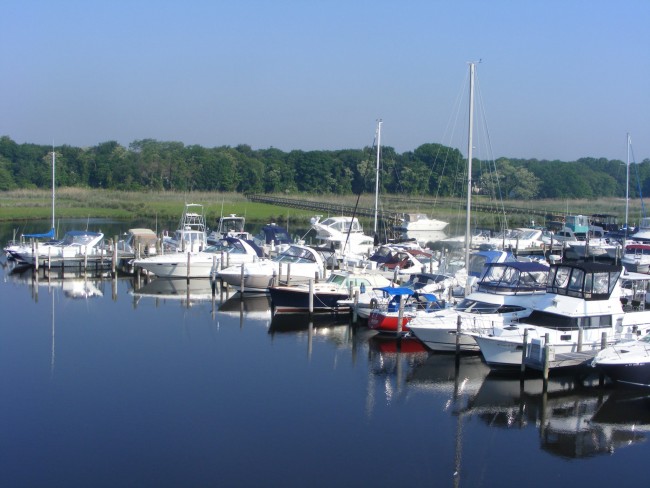 The marina consists of 332 wet slips for vessels up to 58 feet, an outdoor dry rack system for boats up to 26 feet, as well as a catering hall, ships store, various marine service providers and a significant yard area primarily utilized for winter storage.
This marina offers an array of first-class amenities including a pool, playground, tiki bar, restaurant, restrooms with showers, laundry facilities, captain's lounge and much more. The service team at Sunset Harbour performs haul-out services, bottom jobs and other basic services and has also developed mutually beneficial relationships with outside subcontractors and tenants to provide full service to its customers.
Yet another fine acquisition was that of Lynn Creek Marina located on Joe Pool Lake in Grande Prairie between Dallas and Fort Worth, Texas.
"We anticipate infusing some immediate capital to improve the amenities and security for guests while focusing on the long-term development of the entire property," said Michael Warntjes, Senior Vice President, Operations, Suntex Marinas.
Joe Pool Lake is a 7,500-acre flood control lake built and operated by the Army Corp of Engineers. The lake was filled in 1989 and is always kept 100% full. Lynn Creek Marina was built and began operations on July 13, 1990, with 258 wet slips, 40 dry storage slips, a ships store and a service center.
The marina has been expanded twice since then bringing the total number of wet slips capable of accommodating vessels up to 50 feet to 528, with 116 dry storage stacks for boats up to 28-feet, and a 450-seat restaurant that was added in 1992.
The Oasis restaurant will be renamed the Blue Sunshine Patio Bar and Grill.
Operating out of the marina, the Big Kahuna excursion boat will be renamed The Wave. The Wave has a 97-passenger capacity and is equipped with slides, coolers, layout chairs, a Bluetooth stereo system and BBQ grill which the captain and deck hands operate. There is a golf driving range located adjacent to the marina that will be renamed the Lynn Creek Driving Range.
Tahoe Keys Marina, the largest protected inland marina on Lake Tahoe, was another canny acquisition. Tahoe Keys Marina is located on the southern shore in the city of South Lake Tahoe, California.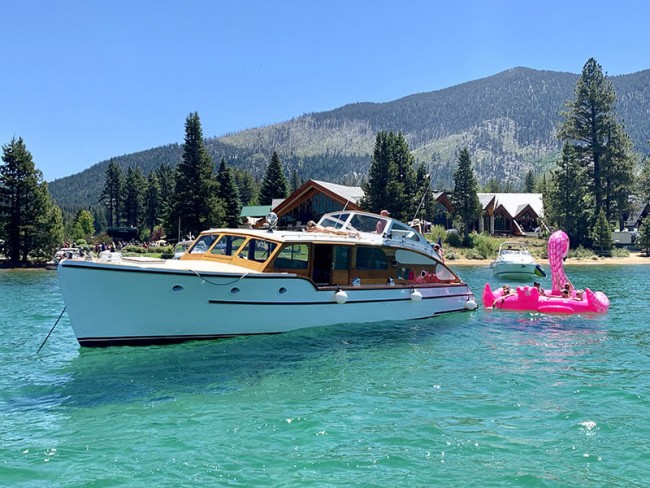 "Looking ahead, we plan to reopen the restaurant, provide many of the amenities such as boat service and winter storage that were available in the past, clean up the facility's grounds and commercial buildings and replace the docks to deliver the quality of experience that the community and customers expect," says Michael Warntjes, Senior Vice President Operations, Suntex Marinas.
Lake Tahoe is the largest alpine lake in North America, and one of the deepest in the United States. It is a major tourist attraction for recreation in both Nevada and California.
The marina consists of approximately 270 wet slips for vessels ranging in length from 22- to 100 feet. Operations will oversee three commercial buildings that can accommodate a restaurant, retail and office space, that includes a 9,600 square commercial service building that can accommodate up to 50 vessels for winter dry storage. The marina's largest lift can handle vessels up to 30 tons.
The property also has outdoor dry storage for up to 150 boats and/or trailers. The facility has three above-ground storage tanks providing regular and premium gasoline, as well as diesel fuel.
Suntex also acquired the Marinas at Little Harbor, in Ruskin, Florida and formerly known as Antigua Cove and Village Marina. The Marinas at Little Harbor offer exceptional amenities to boaters in the Tampa Bay area.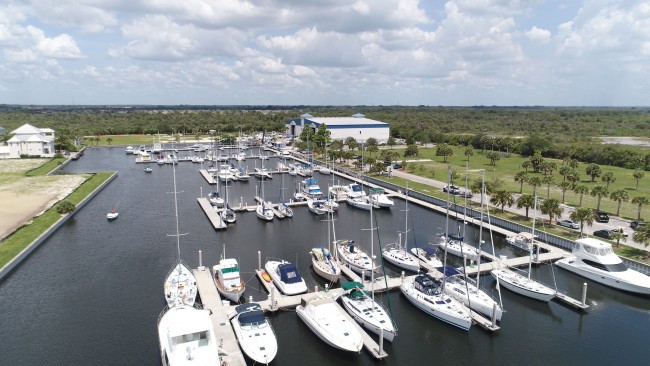 "Our plan for this property includes a number of upgrades and new customer amenities, such as expanding the dry storage and updating the fueling system," said Sam Chavers, Senior Vice President – Florida, Suntex Marinas.
Offering guests a well-protected harbor with state-of-the-art slips for vessels up to 65 feet in length, the Little Harbor Marinas' docks are equipped with pedestals that support 30- and 50-amp electric, freshwater hookup and waste tank pump out.
The East Marina and dry stack building can accommodate 205 boats up to 46 feet in length in a fully enclosed building and outdoor racks for 33 vessels are also available.
The West Marina includes Sunset Grill Restaurant, which is fully equipped with Tiki Bar, outdoor patio and deck. It has great views and access to a private beach. The marina offers direct access to world-class fishing, sailing and boating in Tampa Bay, the Gulf of Mexico and beyond without the hindrance of bridges or locks.
Also in Florida, Suntex acquired Seahaven Marina located in Dania Beach.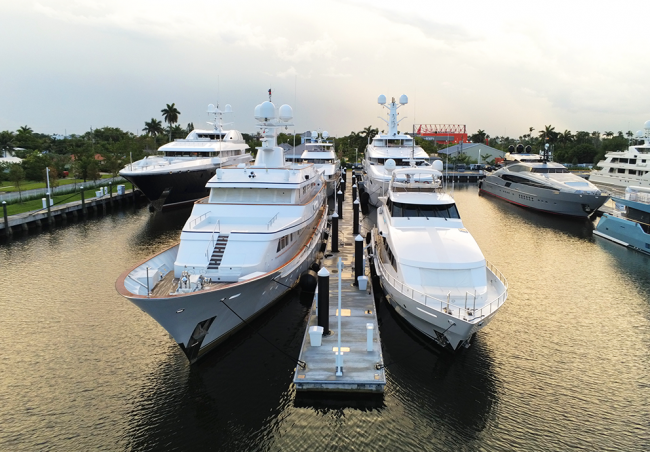 Broward County's premier luxury protected harbor for superyachts, Seahaven Marina's breathtaking location offers an unparalleled yachting experience by land and by sea. Mere minutes from Hollywood/Fort Lauderdale International Airport, Seahaven provides easy, drawbridge-free access to the Atlantic Ocean for vessels up to 250 feet. The marina touts the region's most discreet and secure yacht harbor, with managed pedestrian access and industry-leading surveillance monitoring.
The facility also offers guests state-of-the-art concrete floating docks with bulk fuel delivery, in-slip pump out, as well as provisioning and transportation concierge services. Seahaven includes a private club for captains and crew, a fitness center, office space with a conference room and a recreation center. The marina is a Florida Clean Marina certified facility.
Suntex also announced its first acquisition within its new partnership with Centerbridge Capital and Resilient Capital Partners – the Faro Blanco Marina located in Marathon in the Florida Keys.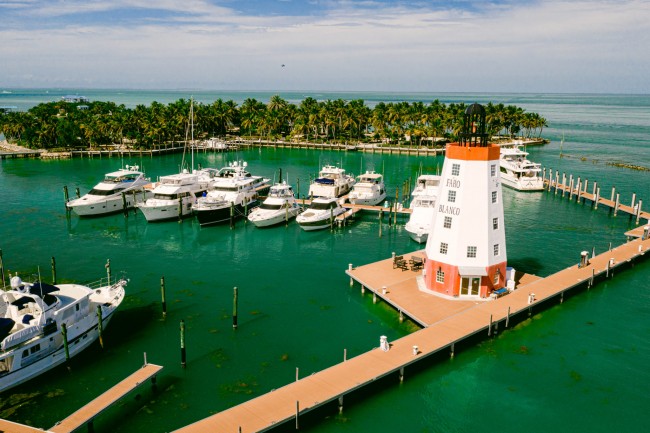 Faro Blanco is a first-class marina that offers safety, privacy, entertainment, activities, parking, convenient fuel and pump out services, dockside hookups and a resort-owned restaurant facing the marina, all in a setting with magnificent sunsets and expansive views.
The Marina consists of 74 slips and accommodates vessels between 35- and 140-feet. The contiguous Faro Blanco Resort is pursuing major renovation to the hotel and grounds, with an expanded pool area, waterslide, tiki huts and more. Marina guests have full access to the hotel's outdoor amenities and restaurant.
The location on Marathon's bay side provides a protected basin with excellent access for guests. Just one hour north of Key West and two hours south of Miami it is a perfect destination for cruising clubs and yacht rendezvous.
Located near the famous Seven Mile Bridge, it provides access to the waters of the Atlantic Ocean and the Gulf of Mexico for excellent fishing, diving and pleasure boating. Situated between Islamorada and Key West in the heart of the Keys, Faro Blanco's central location is ideal for boaters and visitors, providing access to all the action and amenities that the Keys have to offer within a short distance such as dolphin experiences, habitats, museums, private beaches, diving excursions and great restaurants.
We will continue to keep readers updated on the continued acquisitions, improvements and leadership partnerships generated by Suntex. See you out there!