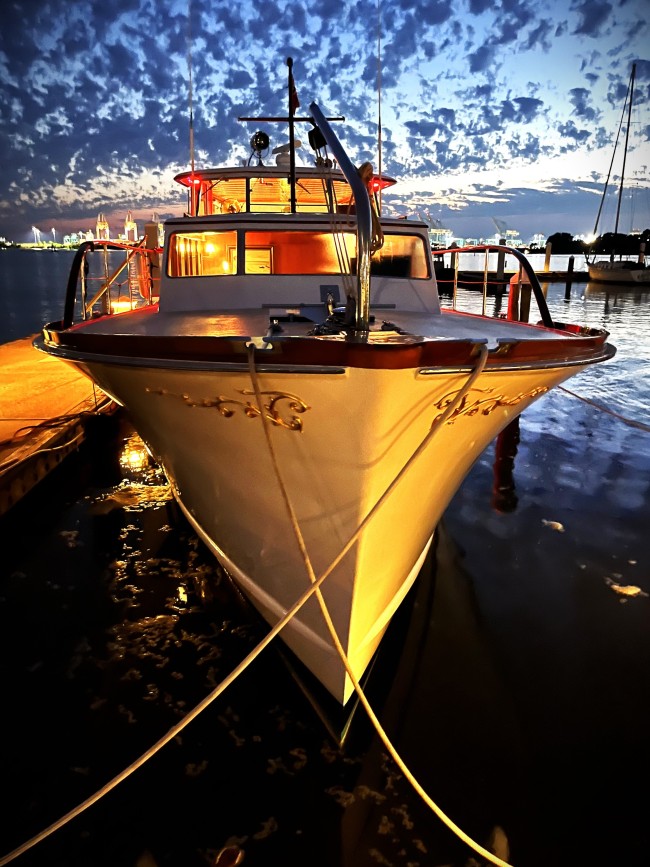 Keeping our boats ship-shape is a term with so many twists and turns that the thought of undertaking a project today can keep you awake at night wondering just how it's going to get done. If you are a hands-on owner and have little fear of jumping into electronics, mechanical or carpentry projects your options are often manageable. You can define the scope of the work, research the requirements and move forward until the job is completed. But many installations, repairs and maintenance require skills that many of us don't have or must be attended to by qualified and credentialed technicians.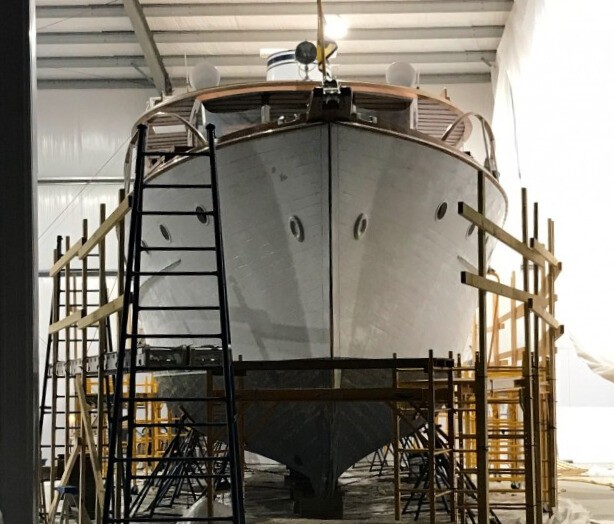 When you need the expertise and facilities of a boat yard your assessment of, and pending relationship with, that yard is the most important first step in successful completion and satisfaction of the work. As a lifelong boat owner and dedicated do-it-yourselfer who often needs a yard, I have confronted circumstances and arrived at situations over the years that should have been thought through before committing to the projects. And I learned some important lessons along the way.
We all want our boats to be safe with all systems operating properly. Whether you own a 16-foot runabout, a 60-foot classic yacht, or a 44-foot ocean sailor, today's electronics, engines and plumbing are more complex than ever. When it comes time to repair, update or install who do you trust? How do you confirm that you are making the right decision about costs and expertise? What kind of relationship do you want with the yard? What does the yard want from you the customer, beyond timely payment?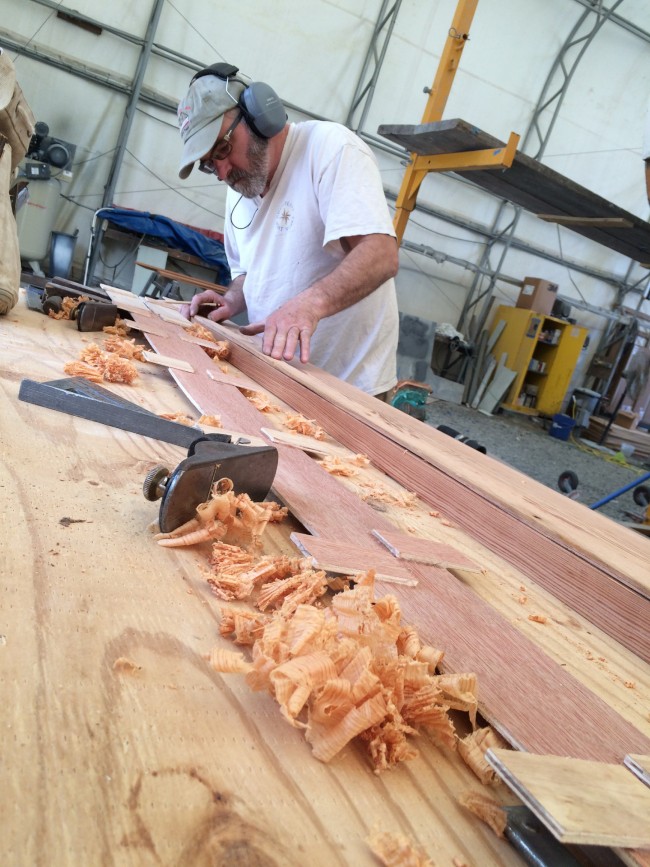 ZMI's Perspective
Waterway Guide's staff and editors comprise a large number of boat owners. Our business puts us front and center with manufacturers and service facilities that stretch across the U.S. and beyond. Zimmerman Marine is local to our offices and has distinguished itself over the years as a forward thinking and respected team of dedicated men and women. Steve Zimmerman is a lifelong boat builder and founder of Zimmerman Marine who expresses openly his philosophy of customer-centric service and fairness. Recently interviewed for this article, Steve offered some candid insight into the nuances of today's environment inside boat yards. With seven locations along the east coast, the employee-owned yards are involved in multiple projects and disciplines with hundreds of boats under their care.
Steve says that the biggest challenge for maintenance and repair personnel in the marine industry is the need to service a wide range of brands and equipment. Steve puts it this way, "In general, as we have moved into increased complexity with everything we own, the service model has shifted to greater depth and narrow breadth. In other words, service technicians are progressively more knowledgeable and skilled in a very specific brand or component. But the boat repair business demands the opposite. We have to be able to service all kinds of boats and a dizzying array of equipment. For this reason, the time and cost required to diagnose and solve problems can be longer than many customers might expect."
For instance, one manufacturer may install an electronics package comprising radar, chart plotter, auto helm, depth sounder, VHF radios with AIS, and engine sensors all feeding a multifunctional display, or more. And there may be devices from different manufacturers connected using a standard communications protocol. If something fails, technicians must be trained and up-to-date on the operating systems and interdependencies of each of those units. Or know where to go to find the answers when troubleshooting. Engine rooms, generators, transmissions, rigging, hull construction and running gear all roll up into this same example.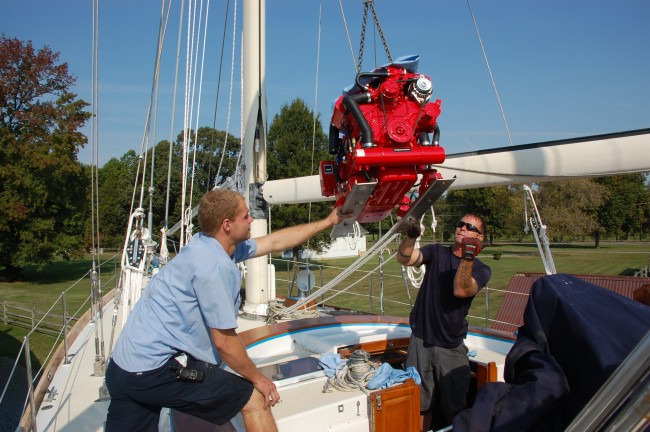 Maintenance personnel in boatyards walk a tight rope of knowing where to find answers while calling on their previous experiences and assessment skills. For those of us who want to ensure that our vessels are repaired quickly and correctly, we have two options. Either begin the relationship with a discussion of our expectations, deadlines and budget or ask the boatyard to perform the work it believes is needed and simply pay the invoices when they come due. My experience is that reality is somewhere in the middle.
Given that variables are immense in boat repair and the pool of talent to conduct those tasks limited, Zimmerman Marine has developed a service model comprising internal resources to support repair and maintenance activities. As Steve explains, it's a company "yellow pages" concept where team members list their knowledge and experience for others to call on when needed. There is also a "task-based" training program where technicians access information and then test their understanding of the details. Finally, Zimmerman Marine maintains documentation of in-depth service procedures for technicians to use when approaching a task or project.
For those of us who want to be engaged along the way in getting our vessels repaired or updated for our next great on-the-water adventure, how do we approach the boatyard? My recommendation is that it's best to schedule a short conversation with the manager or owner of the yard and have your expectations and deadlines prepared on paper and send the document in advance of your meeting. Keep it simple, short and concise. You may have 10 items that need attention, or just a few. Your checklist is an excellent way for the yard to begin its estimate and for you to assess the yard's interest in working with you.
Time is money and the one thing that we cannot buy. Respect the yard's time and what they charge. At the same time, confirm what you are paying for in advance. As Steve says, "At Zimmerman we struggle with customers who want to purchase their own materials and then monitor a technician's time to confirm billable hours. There are tasks and behind-the-scenes efforts that may not be evident if you are simply watching a technician getting on and off your vessel. That is usually not a recipe that works for the customer or the boatyard."
On the other hand, there are yards that accommodate those provisions and will work alongside owners in varying degrees. Identifying your requirements, expectations and objectives up front almost always results in better relationships and timely completion of tasks. Discussing charges and invoices after they come due is difficult for everyone. Ask for progress billing in addition to a formal estimate up front if you are watching the budget.
The recent upsurge in boating ownership and interest in spending time on the water means that an increasing number of new boaters, and those returning to their vessels after many years away, will experience sticker shock – or invoice shock – if they don't prepare themselves for the charges that will come when their vessels come out of the yard. And the spread between expectations and reality can be very, very large. It's the single most reported reasons for complaints and negative reviews against service facilities in the Waterway Guide database. As Steve says, "Owners rarely have accurate expectations of costs when we begin to estimate their work. Work should not be approved without some understanding about possible costs, or risk factors that might impact costs."
Boat ownership is supposed to be fun. For those who make a lifestyle commitment to long stretches aboard, whether in their first big boat, or following years of preparation, the need for maintenance and repairs become evident early on. How we deal with those eventualities defines our satisfaction. On-the-water adventures and boat ownership are not for the faint of heart. But preparation and realistic budgeting should keep you smiling along the way.
Note: Ed has owned, refurbished and maintained various boats over the years including a 16-foot Hobie catamaran, 33-foot Tartan, 1947 60-foot single planked Trumpy, 30-foot classic catboat, and a 50-foot double planked 1965 Trumpy, with several dinghies and tenders along the way. A hands-on owner who enjoys tackling mechanical, electronic, electrical, carpentry and cosmetic projects, his relationships with tradesmen, craftsmen and boatyards over the years is a mixed bag of humor, angst and patience for all.
10 Points to Consider
All boats require maintenance and repairs at some time in their lives. To protect your sanity when that time comes consider this checklist approach:
Confirm and set an annual maintenance budget for the boat.
Arrive at the budget by doing some basic research on the type of vessel and its systems.
If you are a do-it-yourself type, determine your own skills and commitment to specific tasks that will not require outside labor.
Confirm that you don't need special qualifications to conduct certain tasks specific to your insurance regulations or overall safety.
Identify a yard that will work with you and your style of communication and requirements.
Establish a rapport with a manager or owner of the yard early on.
If the relationship doesn't feel the way you want, look elsewhere before the work begins.
If you are consistently at odds with boatyards, you may have unrealistic expectations.
Ask for a detailed quote and cost estimates and keep an eye on charges along the way.
Remain flexible, plan for the worst and have a backup plan if you are on a deadline.