Editor's Note: This story is one of many journeys you can take in the Waterway Guide Explorer Magazine. Click HERE.

Hampton, Virginia has "an old soul" and a vibrant personality that shines through the new normal to welcome visitors with a breathtaking span of historic attractions via new smartphone walking tours. Located in the middle of the Hampton Roads region and the heart of the Mid-Atlantic, Hampton is a worthy destination of discovery.
COVID-safe "insider's" walking tours
Given the Waterway Guide staff's passion for history, we were happy to hear about the City's decision to create six COVID-safe "insider's" walking tours that are viewable on your smartphone. We highly recommend this as a good stretch of the legs while going ashore rather than as an armchair traveler via computer. The tours each include a welcome video, walking map and guide images to look for along the way.
Downtown: Experience 400 years of history as you walk the streets of Downtown Hampton. This walking tour will introduce you to Native Americans, colonial settlers, Civil War soldiers - and even an astronaut.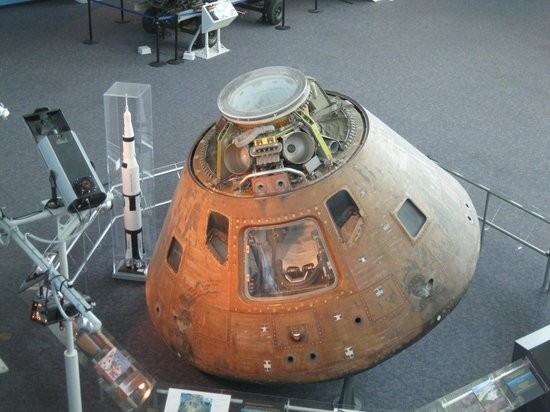 Virginia Air and Space Center: This is the official visitor center for NASA Langley Research Center and Langley Air Force Base. There are more than 20 aircraft and nearly 10 spacecraft in this building - from antique planes to spacecraft. Your imagination will soar as you launch a rocket, pilot a space shuttle, come face-to-face with the Apollo 12 Command Module and a DC-9 passenger jet.
The Neighborhood: This 90-minute tour will take you off the beaten path through the heart and soul of Hampton and into the hidden neighborhoods.
Hampton University: Tour one of the leading southern universities and one of the country's most prestigious historically black universities. The tour is a two-mile loop that takes about 90 minutes.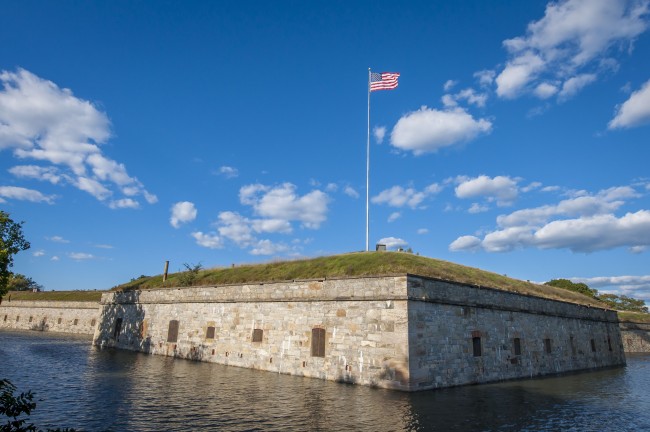 Fort Monroe: One of the most historic and strategic forts on the North American continent, this walking tour will give you an insider's look at Fort Monroe. Known as "Freedom's Fort," it is the largest stone fort in the United States. This has been a place of refuge for thousands of fugitive slaves, a prison for rebel leaders and an active military post.
Phoebus: This tour will guide you through the streets - and the story - of Phoebus, which is one of the oldest neighborhoods on the Lower Peninsula of Virginia.
Aberdeen Gardens: In this tour you will learn a lot about a small neighborhood that has made such a big impact. This area has been occupied by Native Americans, British, French, Dutch and American soldiers.
Where to Park
Two of our favorite landing pads for a stop-over are Hampton Public Piers (757-727-1276) and Bluewater Yachting Center (757-723-6774). Both are located up the Hampton River, a short jaunt off the main Hampton Roads channels. You will find deep, protected floating docks and stout piers. The public piers host regular events with special rates and seminars for the nautically-minded. Call ahead for details.
Coastal Heritage Dining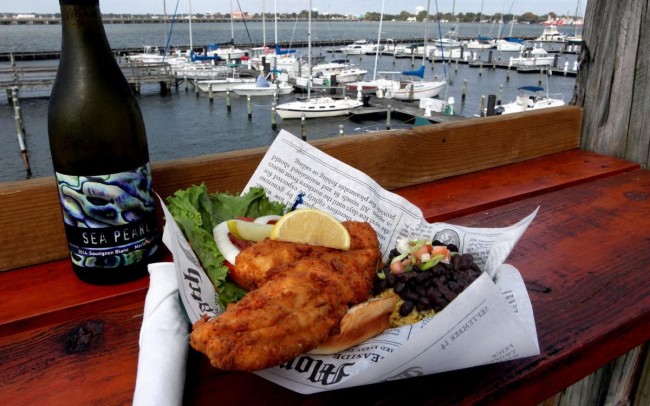 Hampton was built on its connection with the sea and the local watermen and farmers who bring the freshest ingredients from the docks and farms to your table. From craft breweries to incredible family– and chef–operated restaurants to every fast food option imaginable, you'll never have the same meal twice.
The locations we recommend here have all been vetted for pandemic protocols. All offer indoor Winter seating that is socially distanced. Some also offer outdoor seating and takeout where noted.
For fantastic fresh fish to fuel your explorations we recommend the Deadrise located in Old Point Comfort Marina at the historic Fort Monroe National Monument. Takeout, indoor and outdoor COVID-safe dining are available, as is takeout. They offer fresh seafood and have deck seating with an unbeatable view of Hampton Roads Harbor.
Also not to be missed: the Surf Rider at Bluewater Yachting Center (757-723-9366); Venture Kitchen & Bar (757-325-8868) and Bull Island Brewing Co. (757-884-8884), Hampton's oldest (and only) waterfront brewery, located adjacent to Downtown Hampton Public Piers.
Now that you know why Hampton is a favorite Waterway Guide Preferred Destination that has many exciting, historic and safe options for visitors it's time to go exploring. See you out there.